The Team
Richard Switzer &nbsp

&nbsp&nbsp

Richard is the founder and current project lead of OpenTransit. Richard led digital product teams at CBC and the Globe and Mail for over a decade before joining TWG as a Senior Strategist, where he most recently led a project to develop an in-vehicle occupancy detection device for Ontario Centres of Excellence and the MTO.

Dr. Robert Luke &nbsp

&nbsp&nbsp


OpenTransit co-founder Dr. Robert Luke is the CEO of eCampus Ontario, a provincially funded not-for-profit organization that supports public post-secondary institutions in the province to adopt online and technology-enabled learning. Robert was previously VP of Research and Innovation at OCAD University, and has over 20 years of experience in conducting participatory design and civic innovation projects.

Dominic Bortolussi &nbsp

&nbsp&nbsp


Dominic is a co-founder of OpenTransit and the founder of TWG, Canada's premier software development firm that counts companies like RBC, Interac, Shopify, Loblaws and Freshbooks among its world class clients. Dominic is an active angel investor and startup advisor, volunteering at CFC-Ideaboost, MaRS, Communitech, and other GTA accelerators and incubators to further our startup ecosystem. He is the founder of the Caravan Ventures collective, co-founder of Global Skills Hub, and COO of Briza.io.

Stephanie Kwan &nbsp

&nbsp&nbsp
Stephanie is Lead Researcher on the OpenTransit project. With a background in research, business and finance, Stephanie is passionate about simplifying complexities and solving complex problems for social good. She holds a BBA from Wilfrid Laurier University, a CPA designation and is currently completing her Masters of Design in Strategic Foresight & Innovation at OCAD University.
Nirvana Garreffa &nbsp

&nbsp&nbsp
Nirvana is a designer and strategist who has worked internationally for digital publishing and advertising agencies. She is currently pursuing an MA of Design in Strategic Foresight and Innovation where she is learning how to channel a sincere interest in improving quality of life into tangible systemic change. As someone who sees the importance of human centred design, she is focusing her research for OpenLocal and OpenTransit on understanding user needs and behaviour.

Nam Hoang &nbsp

&nbsp&nbsp
Nam is a designer with a background in architecture, and is researching business models and the economic impacts of OpenTransit and OpenLocal. In his studies at the Strategic Foresight and Innovation program at OCADU, Nam is exploring the intersections of civic technologies, social infrastructure, and participatory research. He believes in innovation based in community care over disruption, and in public technologies that create more equitable futures for ordinary Canadians.

Partners and Supporters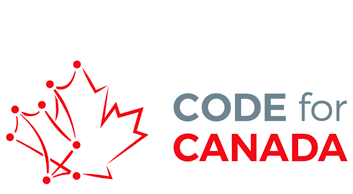 Code For Canada believes in a more prosperous, sustainable, and equitable Canada, driven by improved policy and citizen engagement, and enabled through civic technology and design. Code for Canada serves as the connective tissue between government innovators and the tech community. By bringing government and civic tech together, C4C facilitates knowledge sharing and collaborative work to build the digital tools residents expect.


OCAD University (www.ocadu.ca) is Canada's "university of imagination." The university, founded in 1876, is dedicated to art and design education, practice and research and to knowledge and invention across a wide range of disciplines. OCAD University is building on its traditional, studio-based strengths, adding new approaches to learning that champion cross-disciplinary practice, collaboration and the integration of emerging technologies. In addition to supporting both OpenTransit and OpenLocal, several of OCADU's SFI Program graduate students are active members of the project.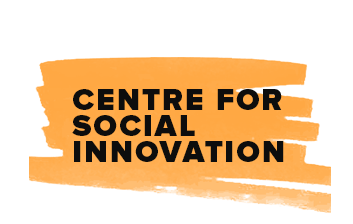 The Centre for Social Innovation coworking space, community, and launchpad for people who are changing the world, with four locations in Toronto and a location in New York City. We provide our members with the tools they need to accelerate their success and amplify their impact. Together, we're building a movement of nonprofits, for-profits, entrepreneurs, artists, and activists working across sectors to build a better world.


TWG is a world-class team of 150+ product managers, designers, and software engineers, located in downtown Toronto, building great software that launches faster, reduces waste, and delivers measurable results to scale-ups and enterprise companies. Working side-by-side with clients like RBC, Wealthsimple, Ritual, Interac, SunLife Financial and Freshbooks, TWG brings out the collective best in teams through honest communication, respect and a passion for solving problems together.